Guess what?! Cool weather is finally here, school is in session and life is starting to get in its groove! Fall is always a time of of feeling energized and ready to take on the world for me! We need to enjoy it because before long that school year will start to drag, and I will be at my wits end as a mom! So if you are like me, you are pumped and ready to do all of the fun things with your kids right now, here are some precious fall themed snacks that your family will have a blast working on together!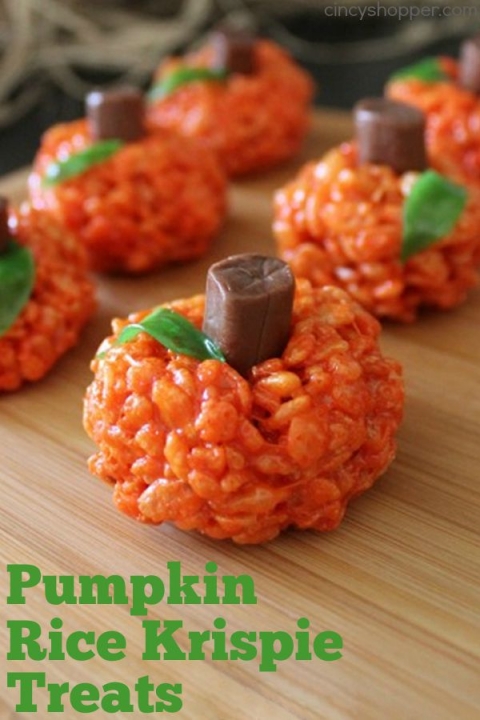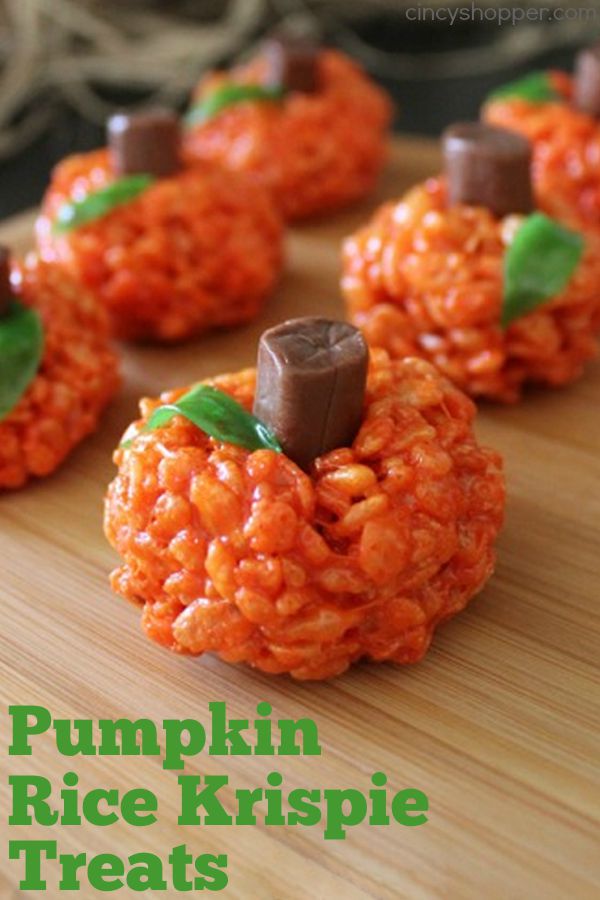 A fun twist on the traditional rice krispie treat! A little food coloring and some chocolate make these precious little pumpkins. How cute would these be at a preschool harvest party?!
Ingredients:
6 Cups Rice Krispie Cereal
3 tbs Butter
10 oz  Marshmallows (approx 1 Bag)
Red & Yellow Food Coloring (to make orange color)
12 Tootsie Rolls
1 Green Fruit Roll-up (you will only  be able to find the blue/green combo)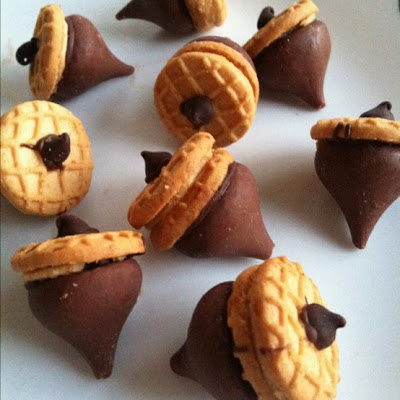 Using just Hershey kisses, Nutter Butters, and Chocolate chips, these little acorns are delicious and precious at the same time! Thank you Honey and Butter for bringing these into my life.
Ingredients:
1/2 bag mini chocolate chips
Hershey kisses
Nutter Butter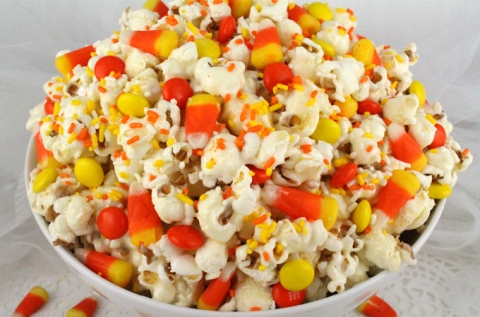 Talk about an after school snack! This super easy recipe brought to us by Two Sisters Crafting will be sure to bring a smile to your little ones face! Delicious and will last for days…unless you eat it first!
Ingredients:
2 Cups of Popped Popcor
3.5 tbsp. Butter (Sweet Cream, Salted)
3 1/2 cups Mini Marshmallows
Candy Corn Sprinkles and Regular M&M's – Yellow and Orange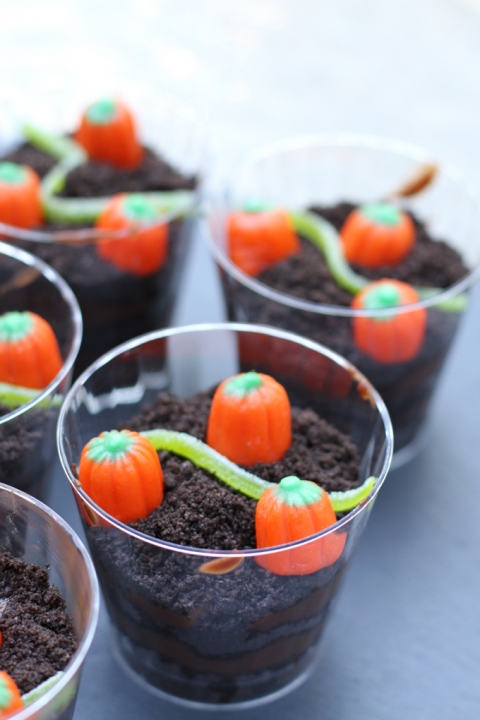 I love a good dirt cup almost as much as any 3 year old! What's not to love about chocolate pudding, oreos, sour straws, and pumpkin candies? These are the perfect treat before or after your trip to the Pumpkin Patch!
Ingredients:
1 box instant chocolate pudding
3 cups milk
2 packages oreos
1 package green Sour Straw candies
1 package pumpkin candies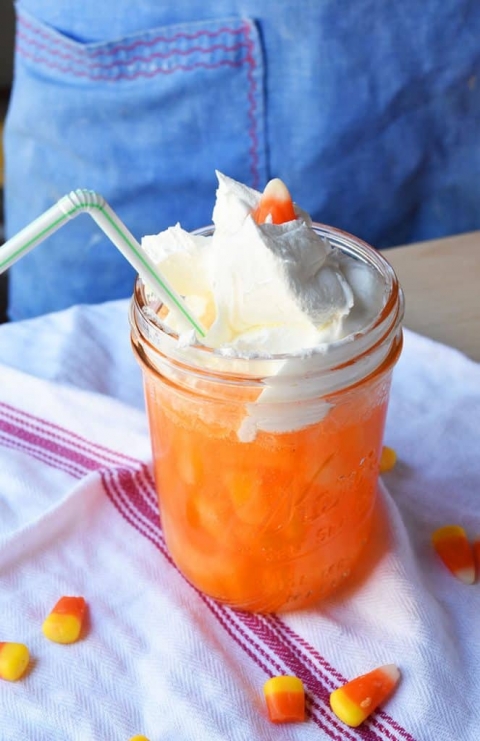 With a total prep time of 2 minutes and only three ingredients, you can't find an easier treat than this! Make an ordinary drink extraordinary with just a few steps!
Ingredients:
1/3 of the glass pineapple tidbits (should be cold)
1/3 of the glass orange soda you can use orange juice, if you prefer
dollup whipped cream
candy corn