Welcome!  We hope this page will answer all your questions regarding ordering and receiving your Santa Charity pictures!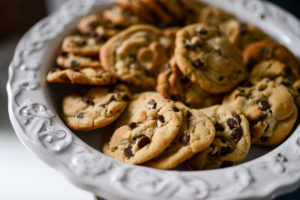 When do I need to order by to ensure my prints are here in time for Christmas?  
All the print orders for The Santa Charity are sent to an outside lab for printing and fulfillment.  They will ship directly to you.  The lab cutoff for Christmas delivery is listed below:
Use the guidelines below when placing an order and choosing a shipping speed. (Keep in mind these are suggestions, not guarantees, as the different shipping carriers do not guarantee their shipping times during the holidays.) Also, remember that carriers deliver (and count) business days, not calendar days, so pay particular attention to weekends when mapping out your order delivery dates!
Orders containing only unmounted prints:
Place order by December 14th and choose Standard Shipping
Place order by December 19th and choose Overnight Shipping
PLEASE NOTE:  even if you choose expedited shipping at checkout, this doesn't mean the order will be received the next day.  You must calculate in-lab processing time (typically 1-2 days) and add that to your total time before delivery.
What if I need to change my order?
Since the prints go directly to the lab and they start printing quickly, all sales are final once you submit and no changes may be made!  Please review carefully before you finalize your order.
What about my digital file orders?
Digital files are emailed to you right after checkout!  We recommend printing locally through Perry Computer or online at Mpix.  A print release is included with your digital file purchase, so you may print freely to gift and print some last minute Christmas cards!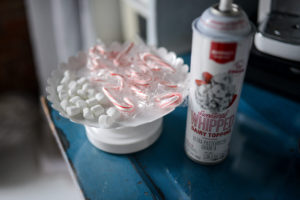 How do I order the print collections?
Simply place the prints included in your cart and it will automatically discount to the package pricing.
Collections:
5X7, 2 4X6s – $40
8×0, 2 5x7s, 3 4x6s – $95
5 digital files – $150
all digital files – $225
What does The Santa Charity support?
The Santa Charity supports a local charity called The Wellhouse.
The WellHouse is a faith-based and Christ-centered, nonprofit organization offering immediate shelter and long term housing to women who have been sexually exploited through human trafficking. Food, clothing, spiritual guidance, medical assistance, Christian counseling, and other necessities are provided, along with assisting with referrals for substance abuse treatment, if needed. Life skills classes, GED preparation, job skills training and other enrichment services are part of the experience to help these women become self-sufficient and give them a sense of self-worth. The goal is for women to recover full and productive lives and experience true healing and restoration.
Lindsey became very involved in the Wellhouse two years ago after attending a meeting in her neighborhood and learning of the horrors of human trafficking.  No matter where you are in Birmingham, this happens in your back yard.  Lindsey has become a strong advocate and friend for these amazing women and is so happy to give back this time of year.