Hi there! Lindsey's assistant Heather here for a few guest blog spots! If I have learned anything from working with Lindsey the past few years is that she lives life to the fullest exploring, constantly learning, and helping others capture special moments for years to come. It is in this spirit that we wanted to share an exciting adventure that my family began this summer.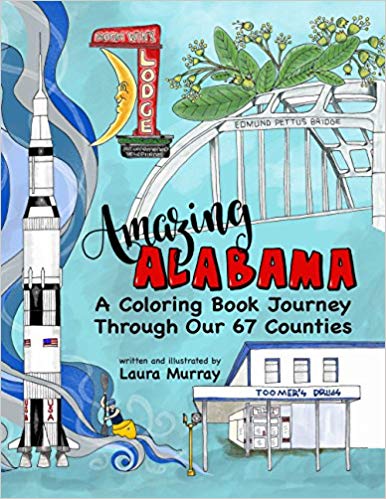 In the spring I happened upon the book, Amazing Alabama: A Coloring Book Journey Through Our 67 Counties by the talented Laura Murray while shopping in Homewood's own Little Professor. An idea immediately spring to my mind…our family would make it our mission to explore every county in Alabama. We decided that to make every county "count" that we would discover them through historic sites, natural wonder, or delicious food (not just riding through on the way to another stop).
Our goal is to complete the entire state in about two years and this summer we were able to mark 11/67 counties off of the list. We have explored areas in our backyard as well as cities in Alabama that I have never even passed through in 36 years of living in the state. It has been a perfect summer of adventure, and I am excited to share our journey so far here with you today!
Part one of this journey includes Winston, Pickens, and Greene Counties!
WINSTON COUNTY
Our first stop was to the "Free State of Winston" and the beautiful natural wonder…Natural Bridge. This is an easy trip from Birmingham and a spot where I visited many times as a child. It is the longest rock arch east of the Rockies that was formed over 200 million years ago! While you can't walk across the bridge (that would be terrifying!), it is a beautiful hike below the bridge through the cavernous area and the established hiking trails.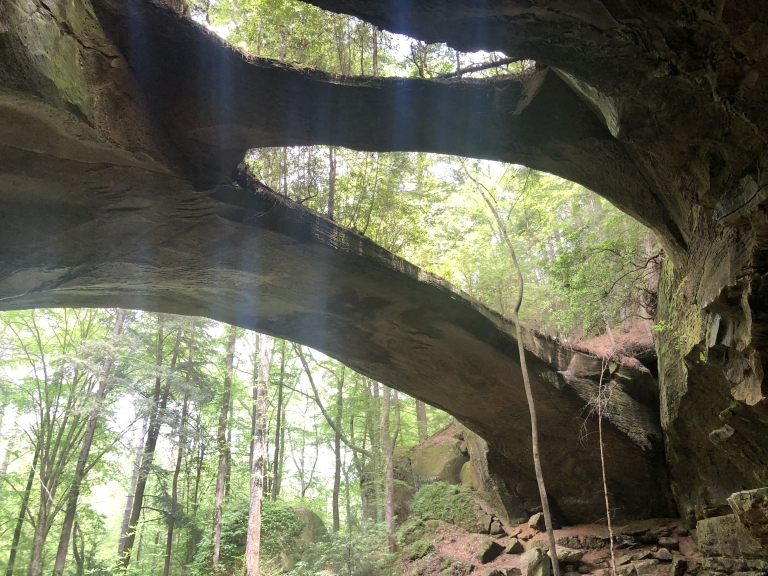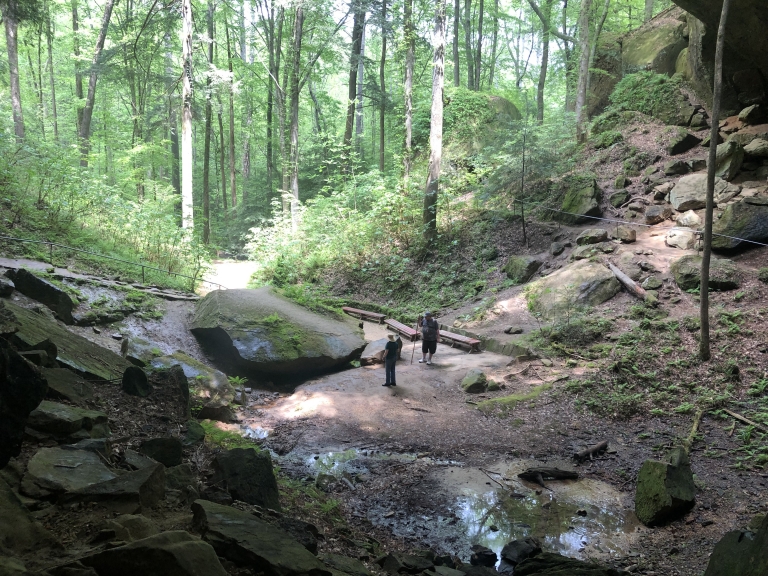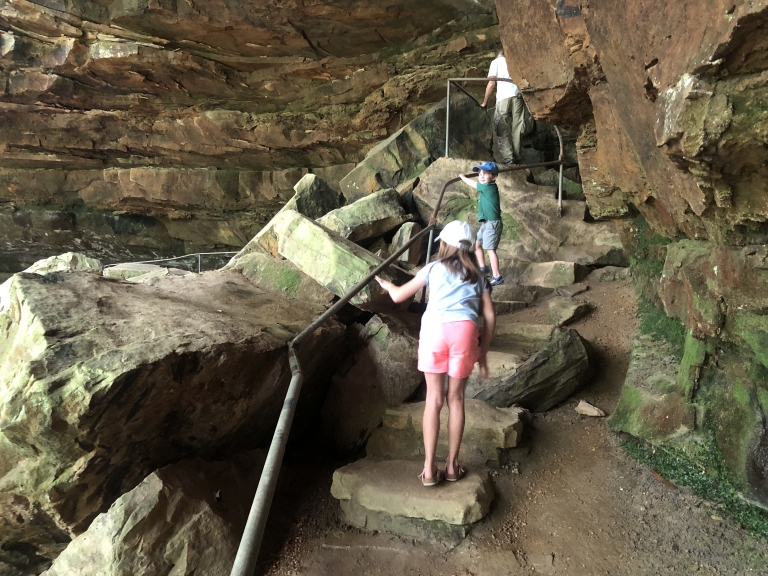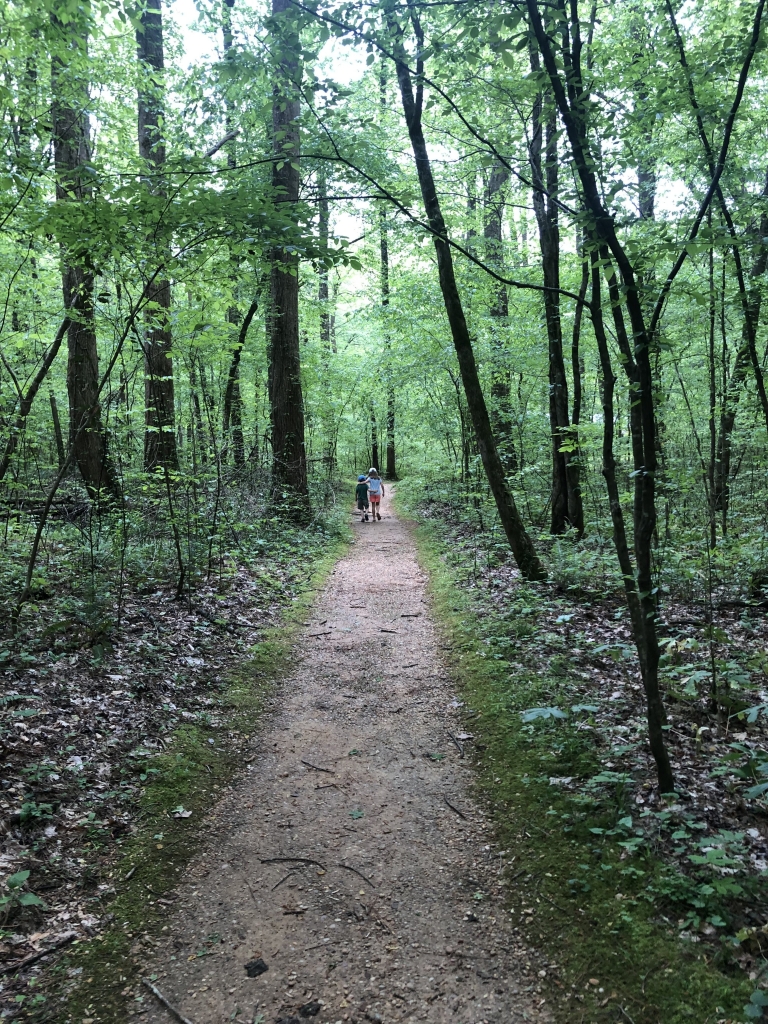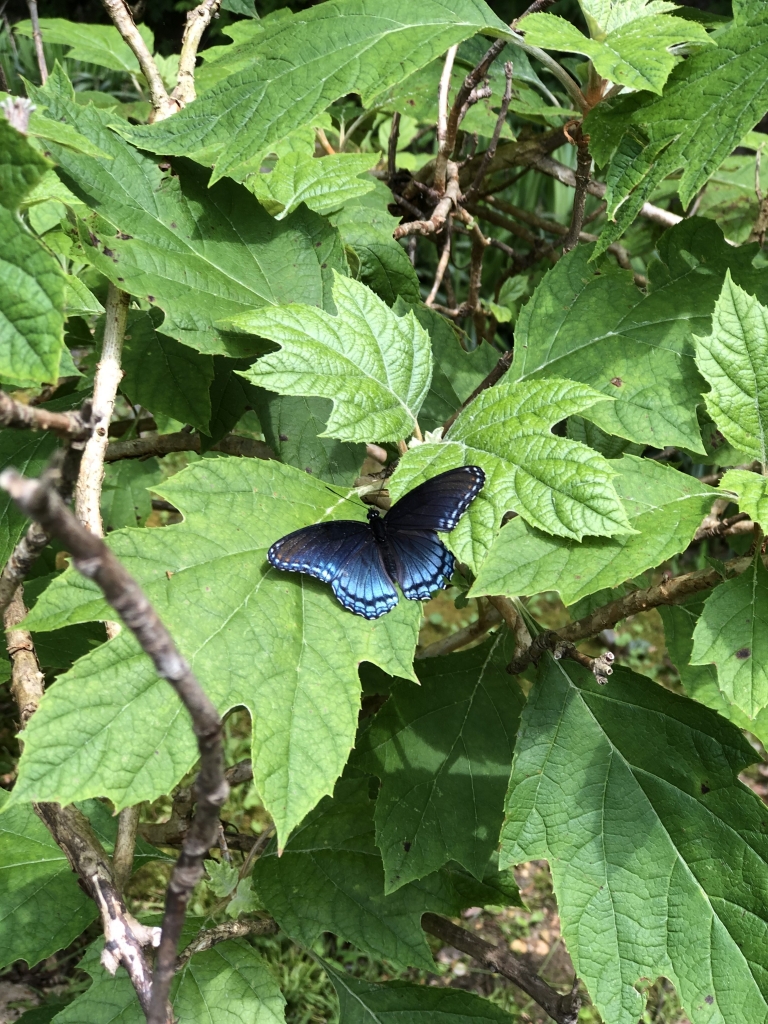 GREENE AND PICKENS COUNTIES
On our second day of adventure we visited Greene and Pickens counties. We started the day in Carrollton, investigating the ghost story of the "Face in the Courthouse Window". The legend goes that former slave, Henry Wells, face was permanently etched into the window of the courthouse during a storm as a bolt of lighting struck nearby. On the day that we visited it was so bright that the "face" was barely visible as you can see below.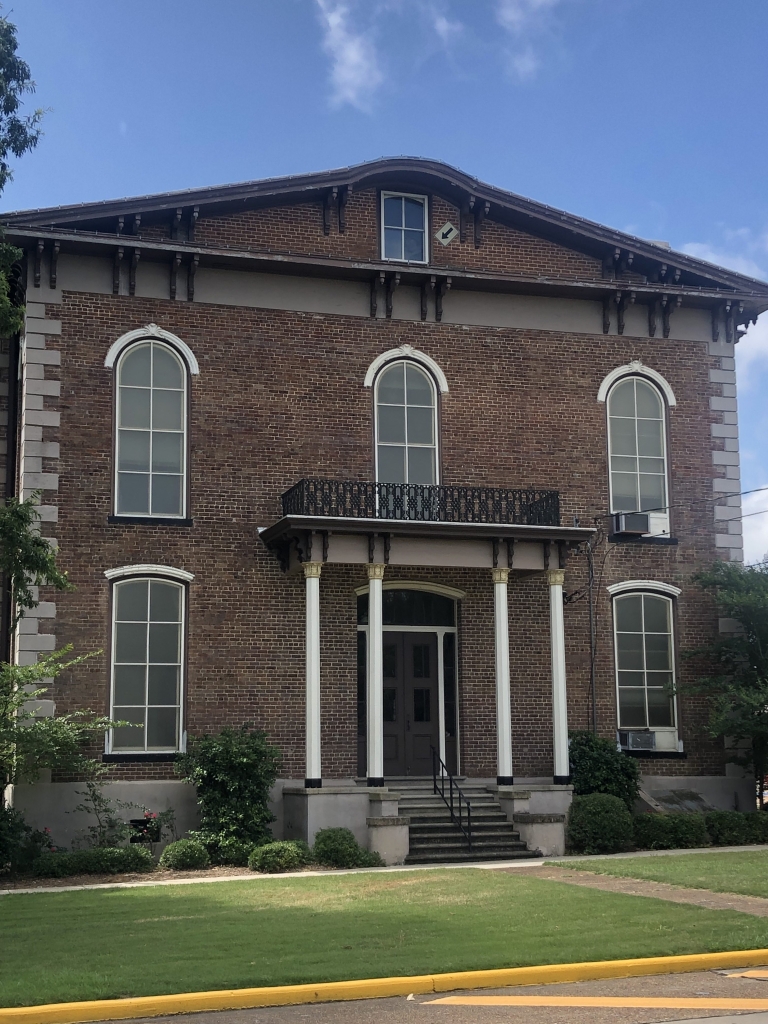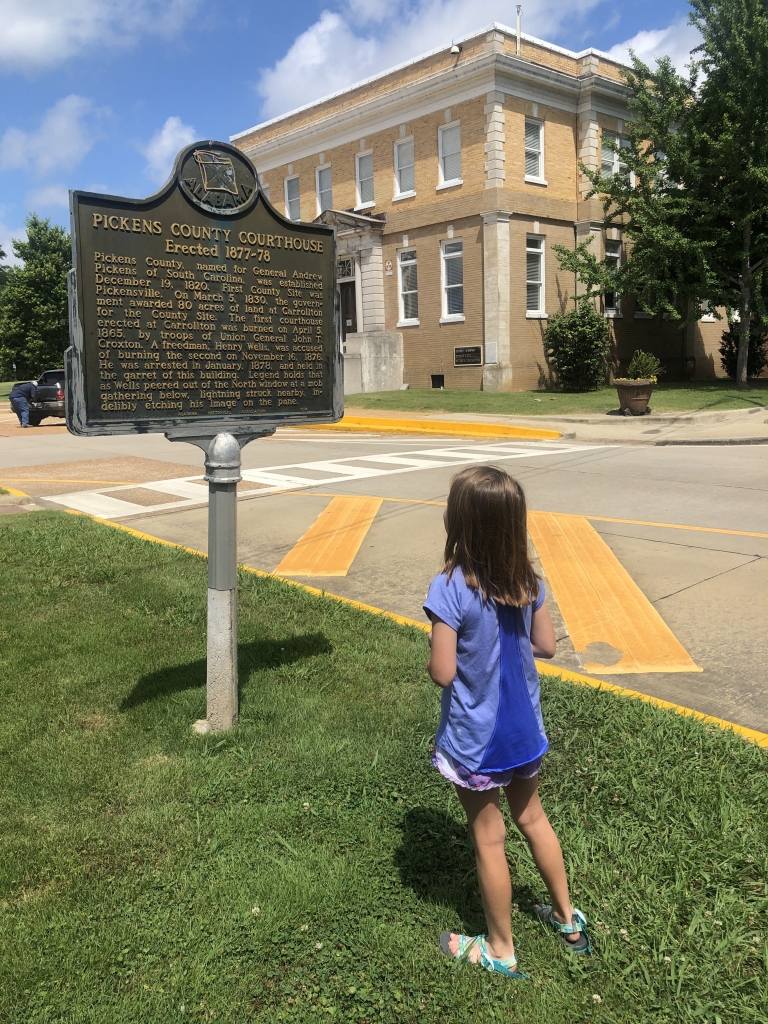 Following our trip to the courthouse, we visited Eutaw and did our best to get inside of the Kirkwood Mansion but sadly, the "Tours daily" sign was inaccurate although we explored all over the beautiful grounds.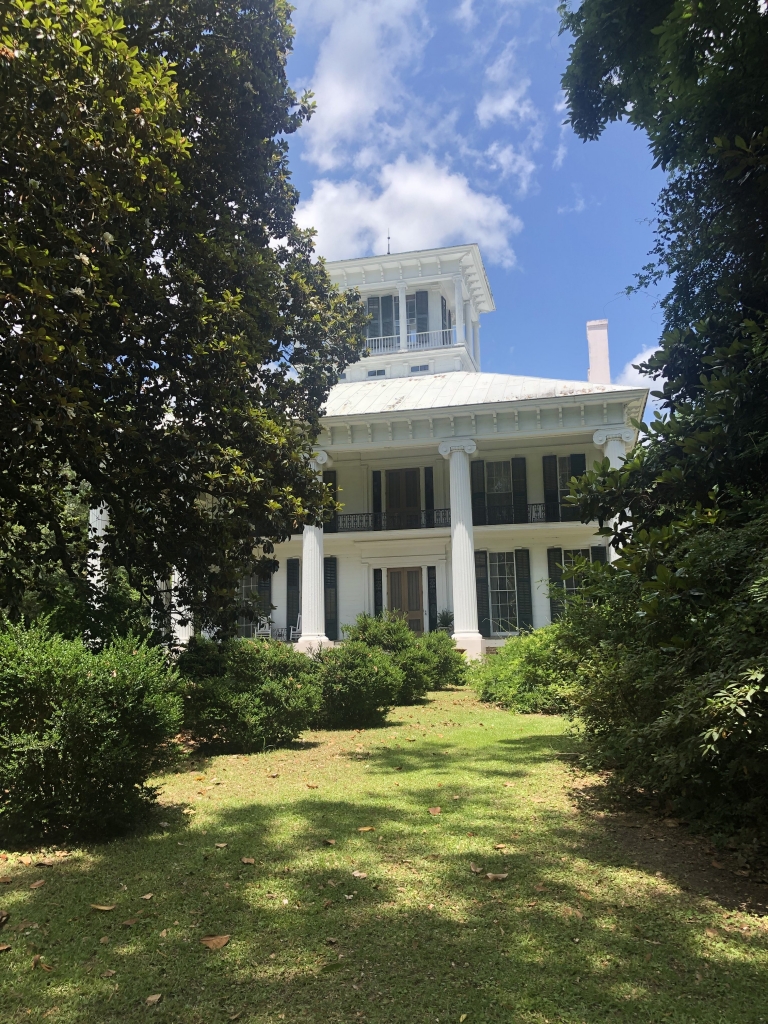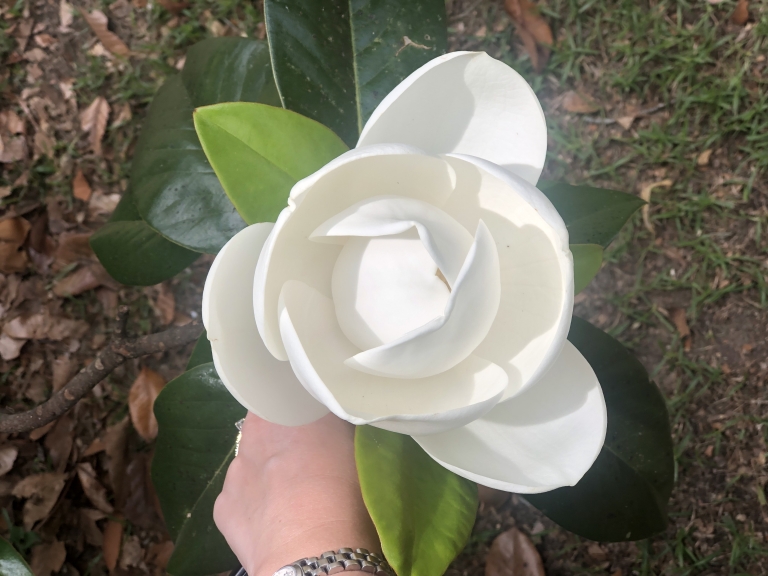 We wrapped up our second day in Forkland visiting the Jim Bird's Hay Bale Art field. It was amazing what he has created with found materials and it was definitely worth the drive. The entire field was covered in different structures!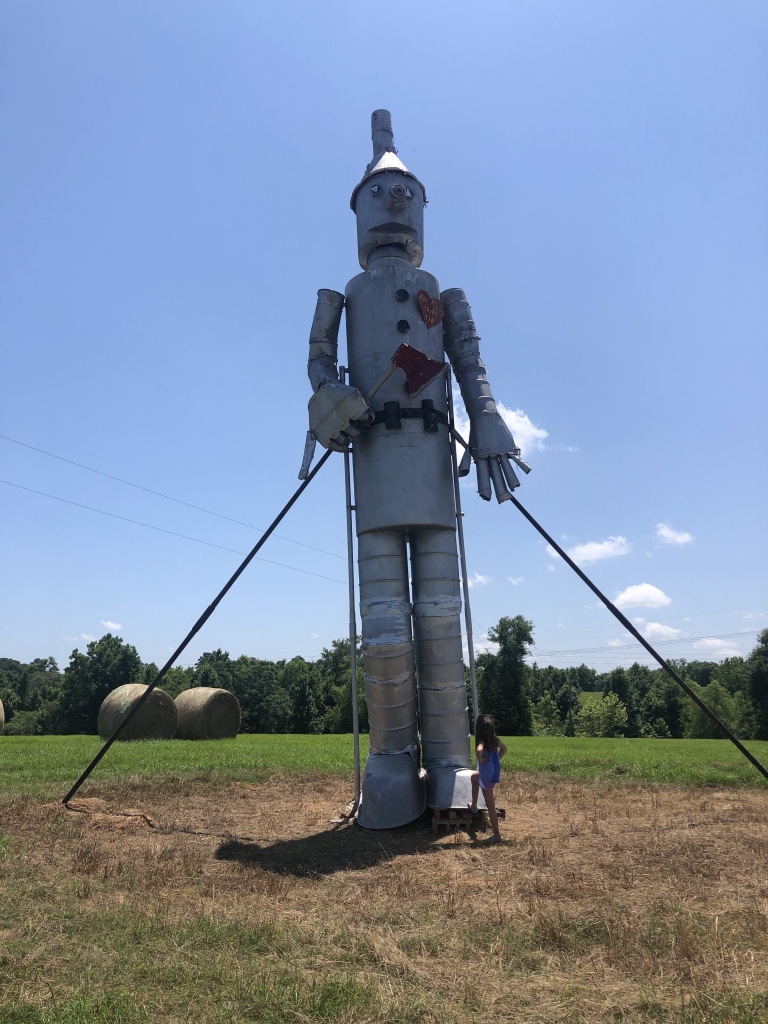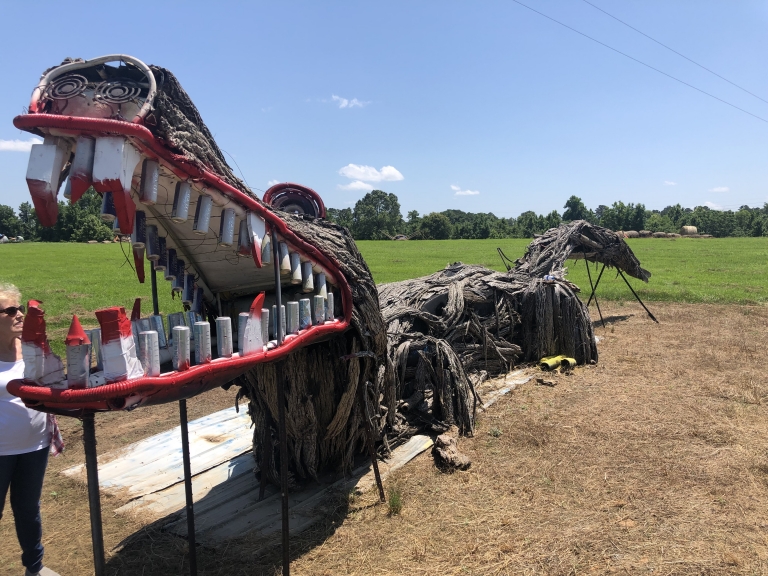 We have a running map going as we visit all of the counties and it is so fun to see it begin to take color as we start our adventures. Stay tuned in the coming days for Part 2 of our summer adventures!