Although the pumpkins are out and the leaves will be changing soon, it still doesn't feel much like fall yet! So, there is still time for me (Heather here) to bring you the wrap up of our Sweet Home Alabama summer! As summer ended, we managed to check off 14 of Alabama's counties from our map. We will continue to visit as we can throughout the school year but I know it will be summertime again before we can really put on our exploring shoes again. I hope that you have enjoyed following along! So here we go…
ELMORE AND CHILTON COUNTIES
In Elmore county we explored the fictional town of Spectre, the site of the film Big Fish. Jackson Lake Island was such a charming place and seeing the film set still standing, although deteriorated from the years, was really cool. There are wild goats roaming the island and they were used to people walking amongst them and almost seemed to pose for photos.
Afterwards, we had lunch at the famous Smoking S Bar-B-Que in Wetumpka before heading to the Confederate Memorial Park in Chilton County. The museum is home to a large display of historic artifacts and the guide inside was eager to answer questions. Afterwards, we ended the day at the always amazing Peach Park. Yum!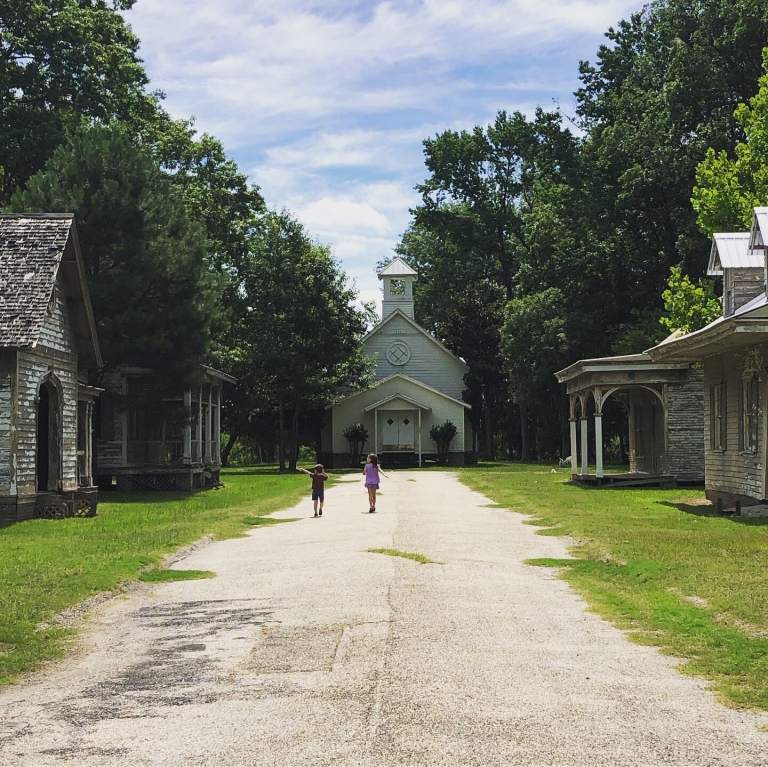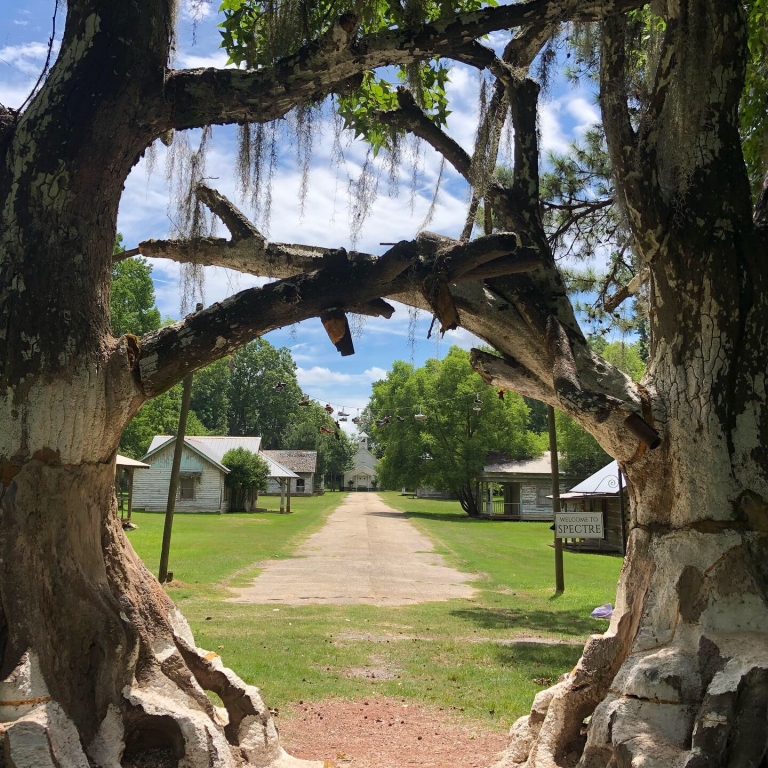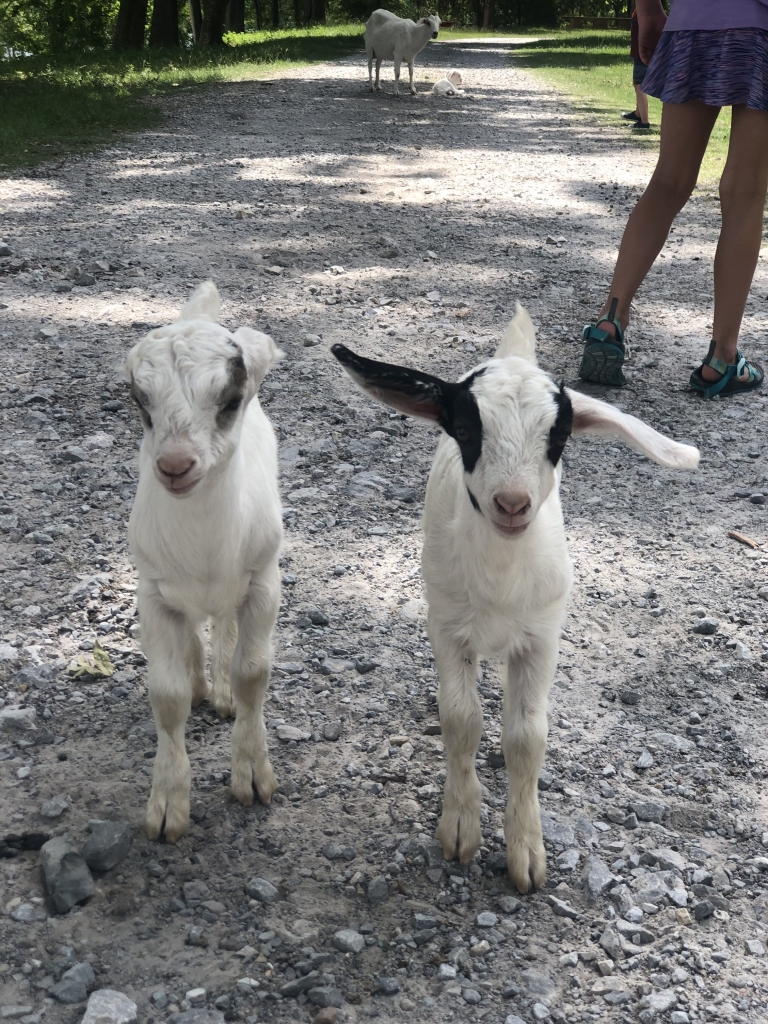 TUSCALOOSA COUNTY
We started out our day at the Children's Hands on Museum in Tuscaloosa. If you have never visited before, it is definitely worth the trip! My children request to go every summer and the museum blends historical displays along with cultural information and scientific discovery. After lunch at City Cafe, we toured the historic Capitol Park, the Old Tavern (an inn and tavern frequented by political leaders in the 1800s), and the Battle-Friedman house (a Greek-Revival mansion built in 1835 to serve as a "town home" for the Battle family to entertain guests while in the capitol).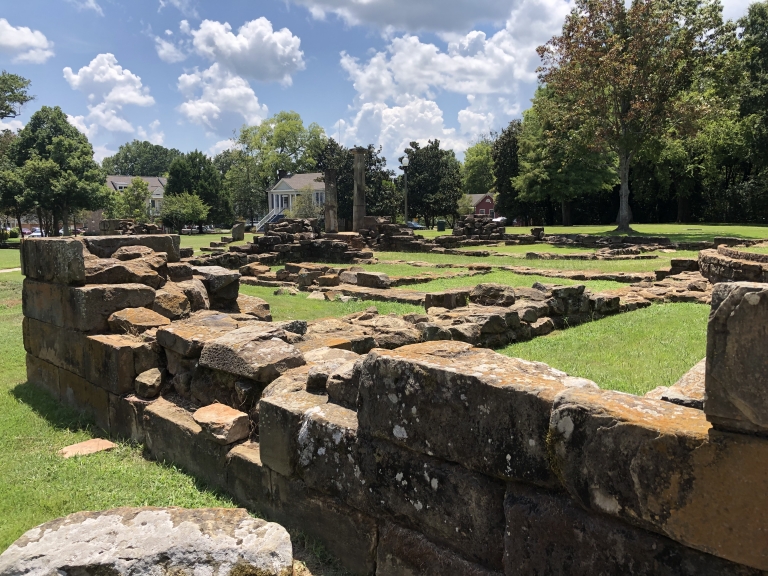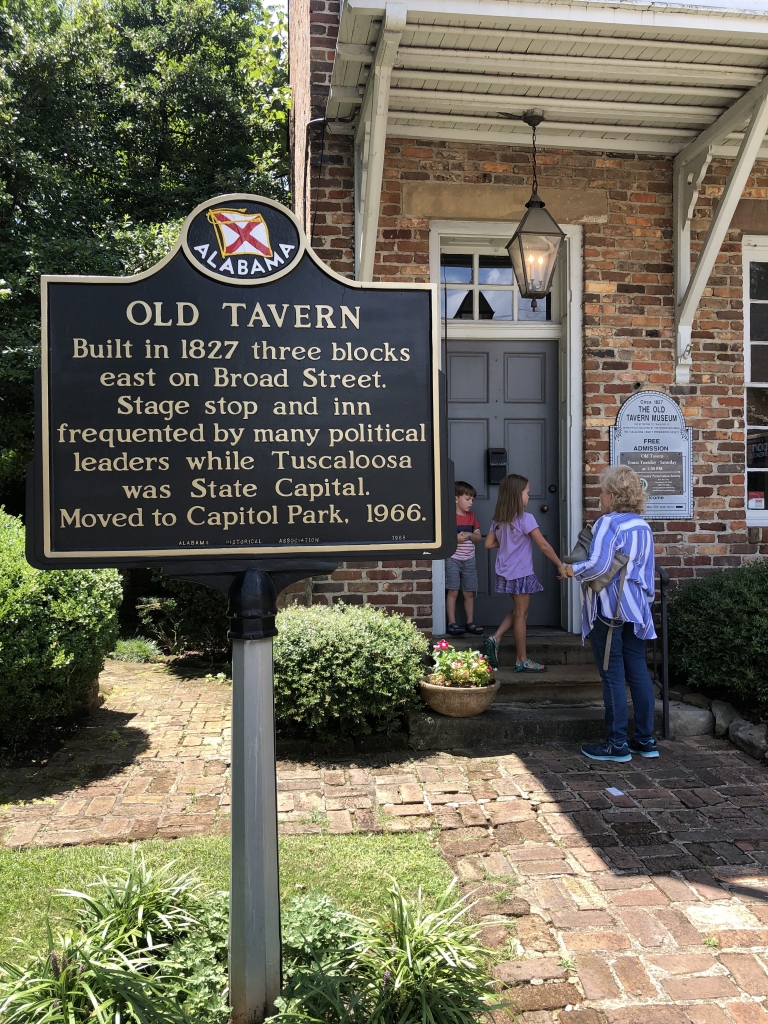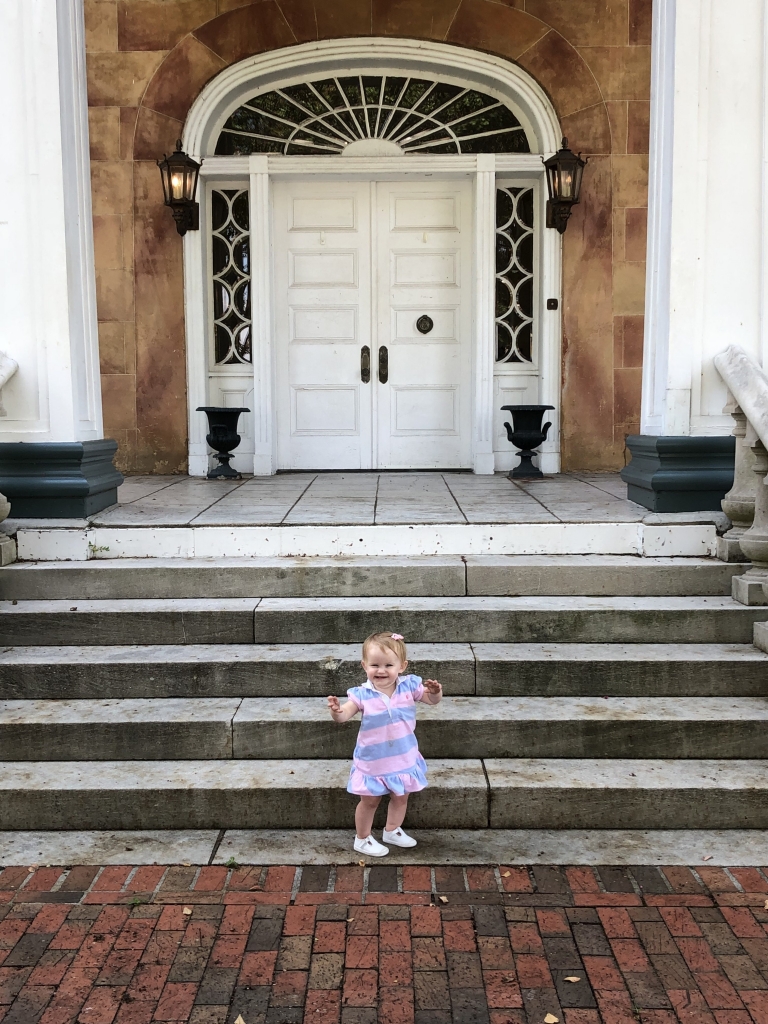 BLOUNT COUNTY
One of my favorite days of the summer was our trip to the covered bridge capital of Alabama, Blount county. We were able to drive through three different covered bridges built in the early 1900s. It was in Oneonta that my daughter discovered her favorite lunch of the summer, Charlie B's! She is still talking about those chicken fingers it to this day.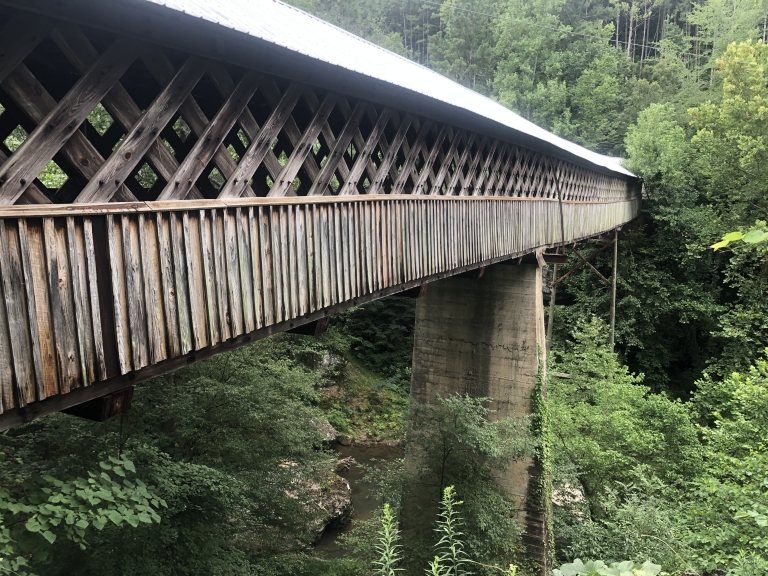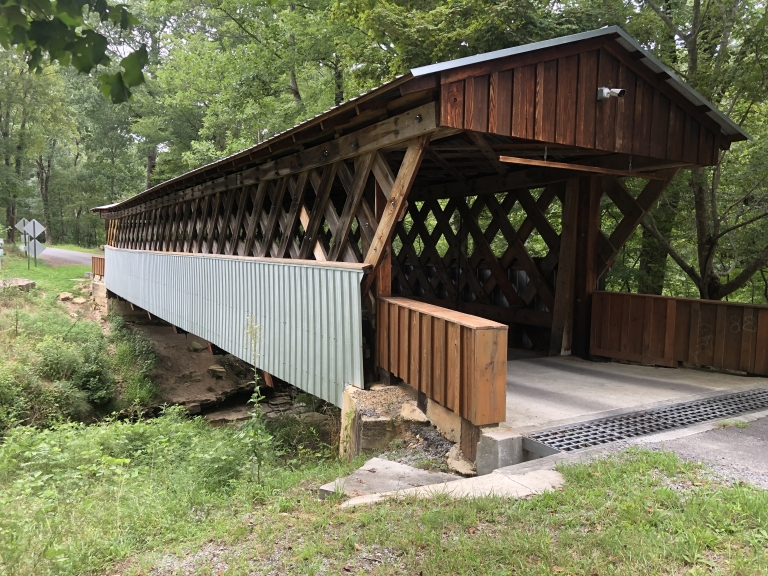 ST. CLAIR AND ETOWAH COUNTIES
Our last trip of the summer wrapped our adventures up perfectly! We started in St. Clair county, visiting the John Looney House, at almost 200 years old, it is the oldest known two-story double dogtrot log cabin in the state. We then had lunch at "The Ark" in Riverside along with many others. It was quite a popular place! From here, we drove towards Gadsden and the famous Noccalula Falls. If you have never seen the falls, put it on your list! Even when we went where it was very dry, it was very impressive! We hiked out to the swinging bridge and then back under the falls. We easily could have spent the entire day exploring around the falls. I've heard that it is beautiful at Christmas so we will be back!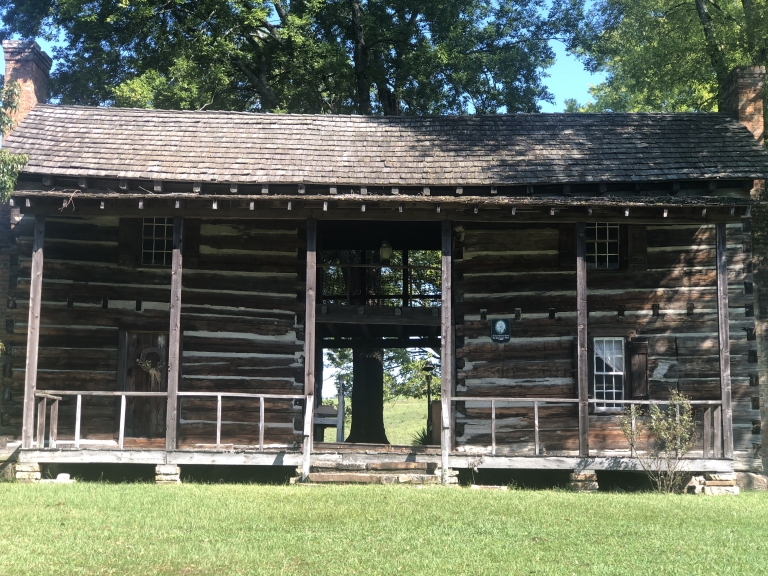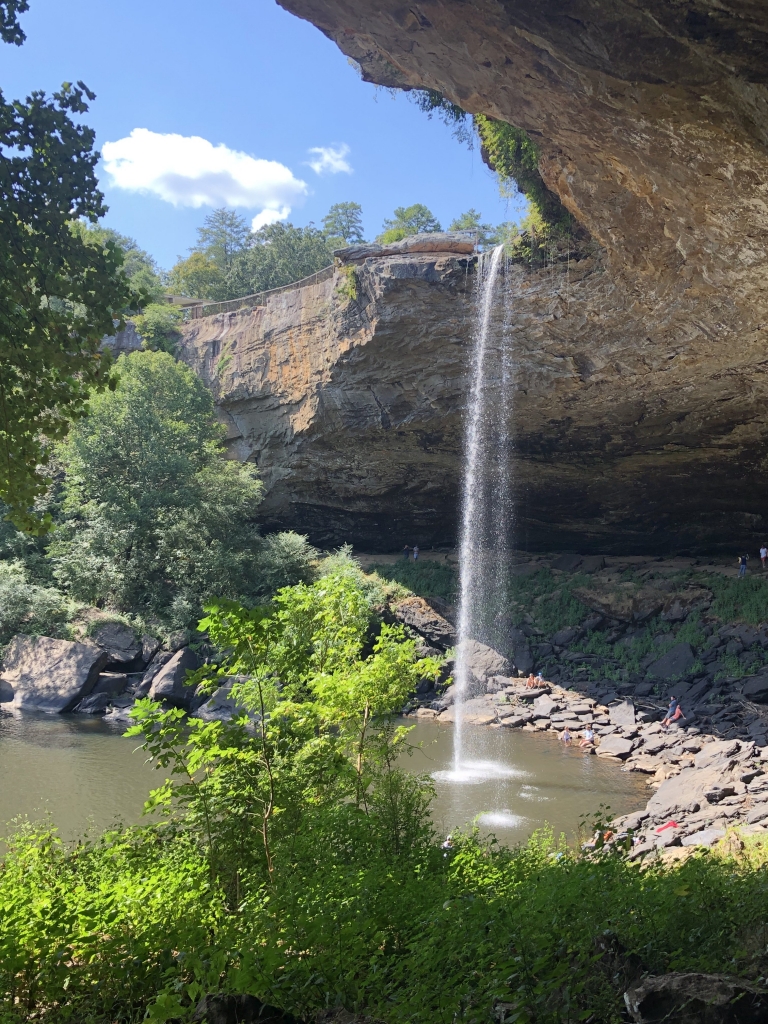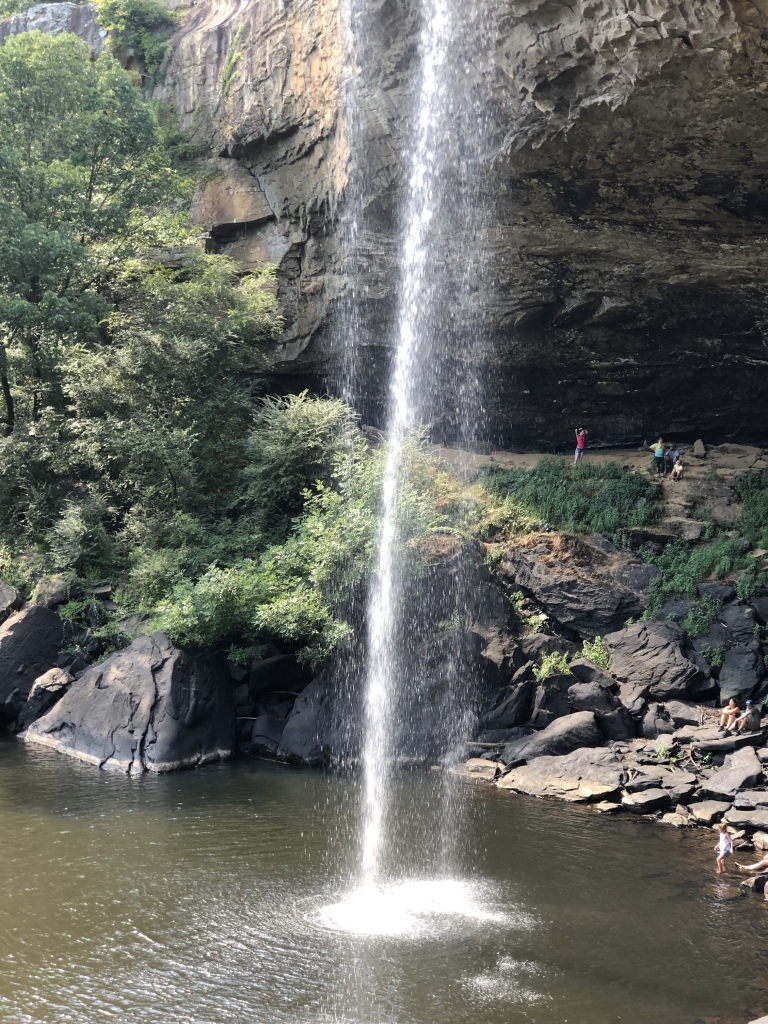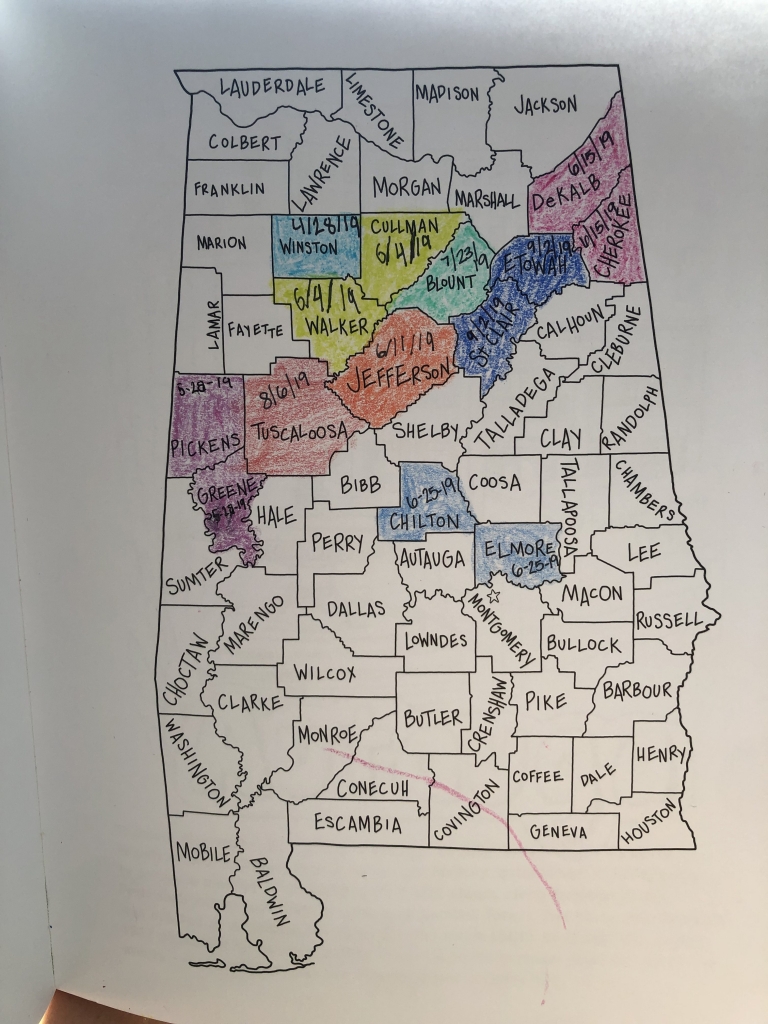 Thank you for following along this summer! I have enjoyed sharing our adventures with you! Until next time…
-Heather