Why yes, you can!  I recently acquired a beautiful couch for the studio from an antiquing friend of mine.  The original green was just not my style and after trying at a few shoots, I knew I needed a change.  The couch was solely for photo shoots with little ones crawling all over, so I didn't want to spend the money to re-upholster.  I read several Pinterest tutorials on how to paint fabric, still a bit skeptical on whether or not I could really paint a couch.
Here is right before I started painting.  Isn't putting all the painters tape on the worst part??!  I prepped the wood and then wiped it down really good.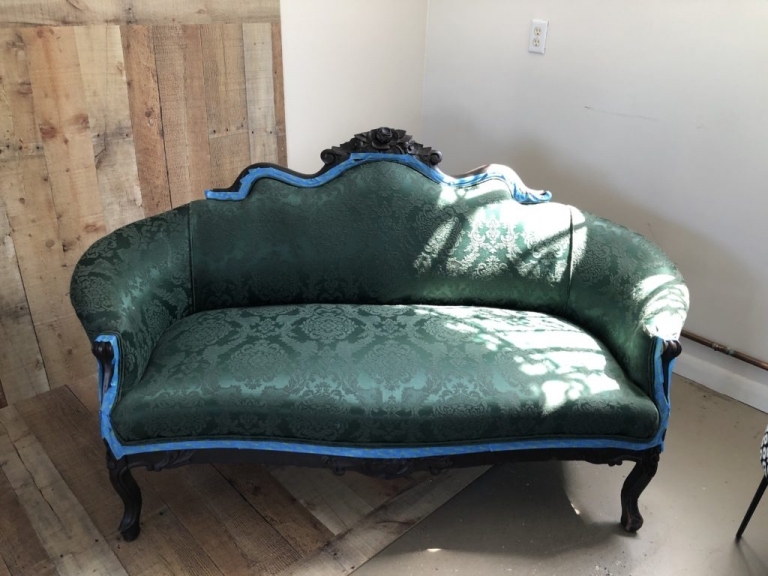 The picture below is after the first coat of paint had dried.  I used some regular latex paint I had in my garage, combined a 2:1 ratio.  2 cups of paint to 1 cup water.  I have read you can buy actual fabric paint, but I was ready to get started and had everything on hand with the latex paint.
First I sprayed the couch until damp so it would absorb the paint better.  Then I painted on the first coat, which by far took the longest to do.  For the first coat only, I took a damp cloth and blotted on top of the paint to help it soak in even more.
The paint will dry very stiff, so be sure to sand it down between coats to take that "just painted" feel away.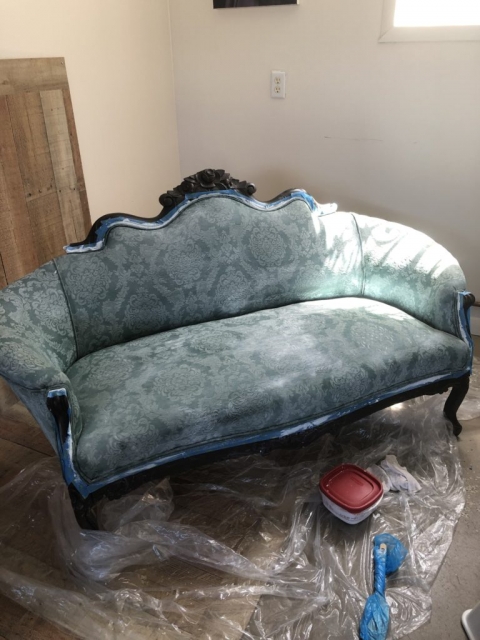 Below is the couch after two or three coats, I lost track!  I did a total of four coats of paint, and let each dry a day between coats.  I sanded it down between each layer using an electric hand sander.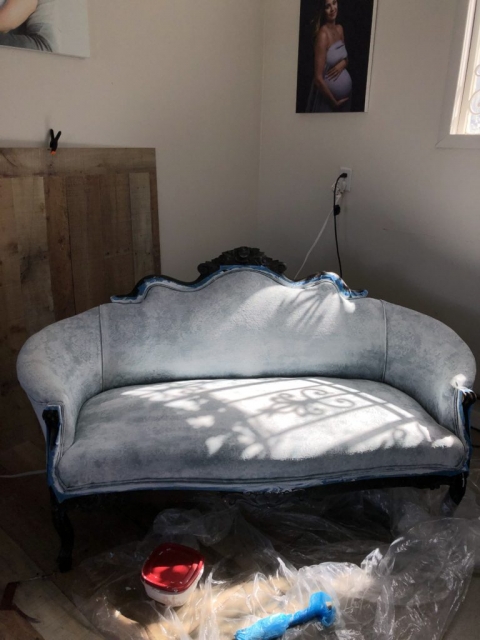 …until finally I was left with this beauty!!  Would I want to sit on this while watching tv?  Definitely no.  But it is perfect for a photography couch, as my little clients will be sitting on it for a few minutes at most.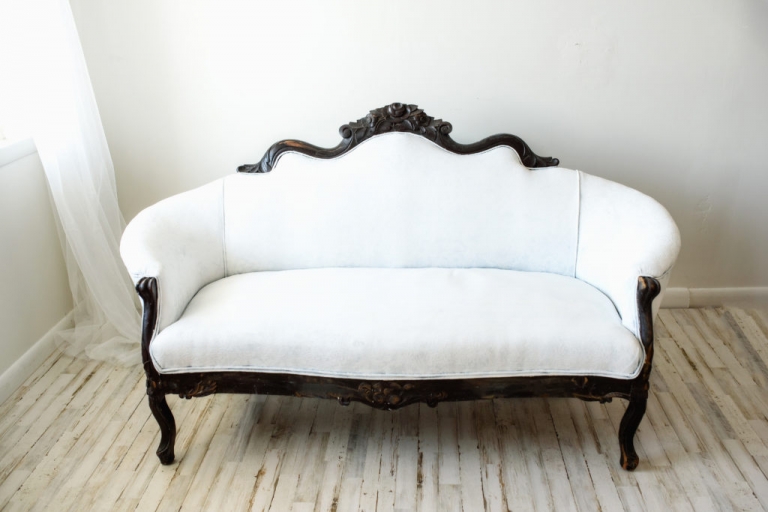 Here it is in action at a recent shoot.  I think it will be really pretty with kids and babies as well.  I am also planning to use this December for my Santa Charity sessions.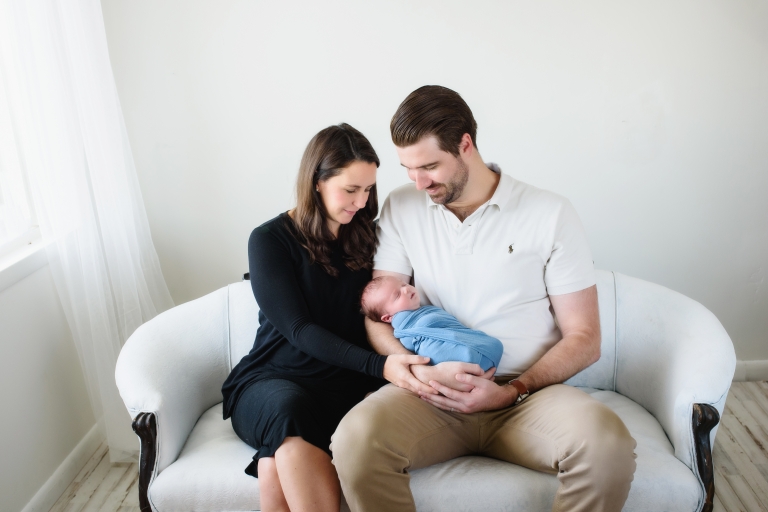 I hope you enjoyed this tutorial!
Good luck with all your DIY projects, I am off to start the next one…