Hi there! Heather Kirk here, Lindsey's assistant at Lindsey Culver Photography. I am excited to share some upcoming blog posts regarding all things parent related! From baby gadgets to kid activities to the best new books, be on the lookout for some guest blog posts by me throughout the year! First up, Rainy Day Fun!
If you are like me, when you look at the weekly forecast and see rain for days, sweat starts to form on my brow! How will I manage to keep the tiny humans entertained, engaged, and away from killing each other? For fellow moms with sweaty brows, here are a few tips that I have compiled from Pinterest for beating the boredom! I hope that you enjoy and we would love to hear if you used any of the ideas. Lindsey and I will definitely be going through every one in the next few days in our two households!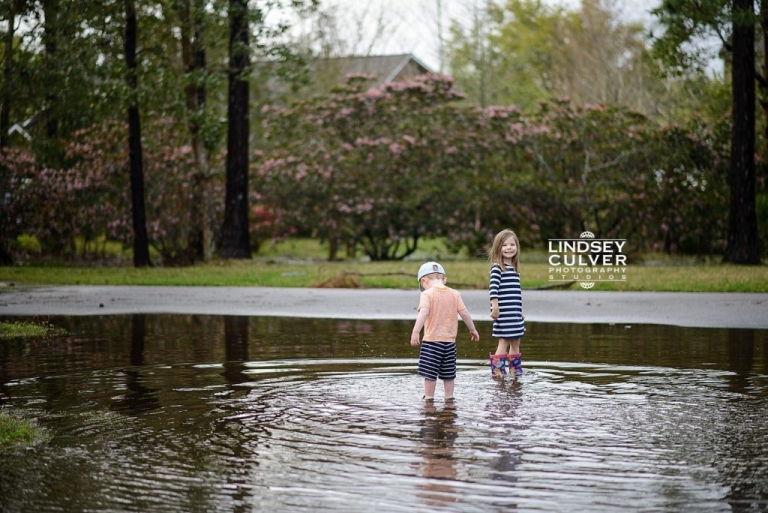 1. Salt Painting- Busy Mommy Media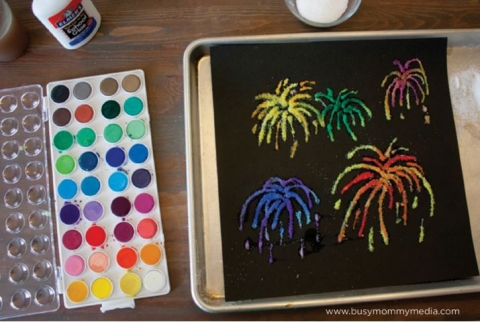 We are in love with this idea from Busy Mommy Media! All you need is some construction paper, glue, table salt, and some finger paints. I totally see making fireworks like she mentions here, snowflakes, or even just abstract art! The fact that there are several steps that will keep the kids engaged as well as exploring their creative sides makes it a win for me!
2. Kool-Aid Playdough – The 36th Avenue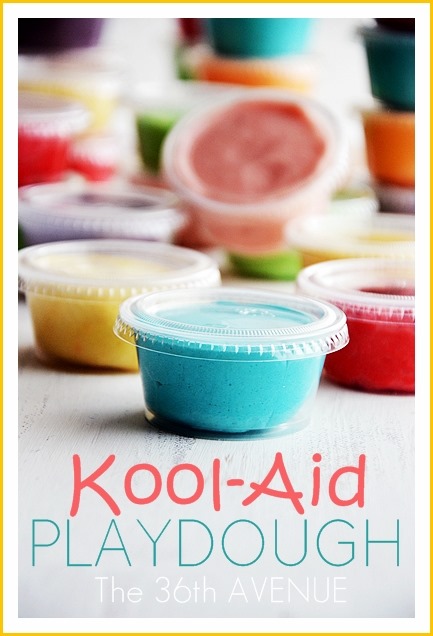 Play dough is one of the most frequent toys to go bad at my house. Lids are never returned to the jars and we end up with a dried up  blob. Instead of spending more money on play dough, why not follow "The 36th Avenue's" tips and create your own in fun colors using Kool-Aid? The kids are sure to love getting the create new colors that you can't find in stores and this just filled an hour of your day!
3. Masking Tape Maze- Our Scribbled Walls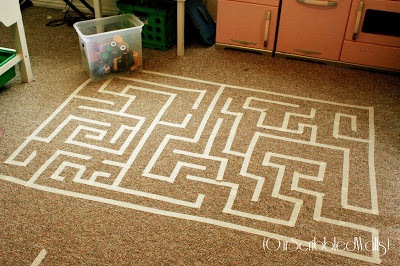 Our Scribbled Walls shares this awesome idea that is so minimal in materials and prep that it is a definite winner in my book! Simply use masking tape and the floor and let the kids go to town! You could use small matchbox cars, marbles, candy, etc. to run through the track. When they have mastered the maze, pick up the tape, close up a few loops and you have a new track!
4. Build a Fort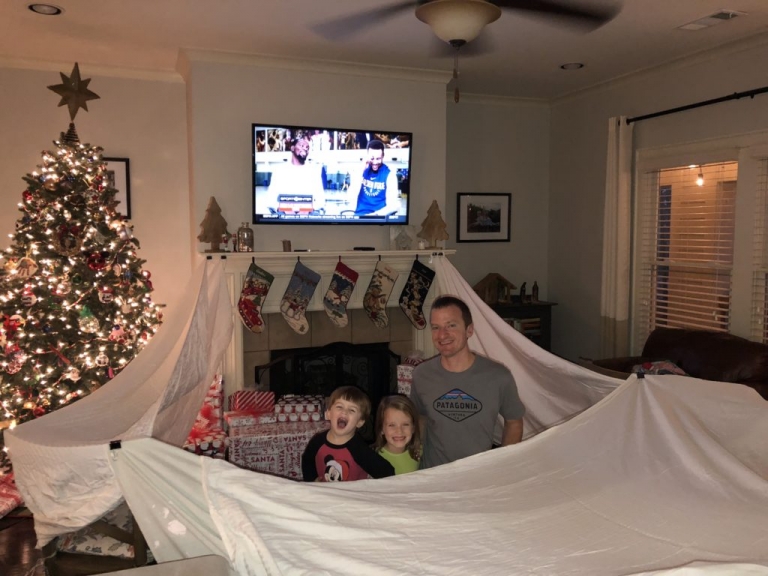 Every year at Christmas, my husband and our kids build a giant fort in our den and we all watch Christmas movies underneath while eating smores! This has become one of my daughter's very favorite Christmas traditions. I'll tell you that fort making takes a little engineering and patience to get it right but it is so worth it in the end. Instead of just putting the kids in front of the T.V. to watch a movie, how about using their engineering skills first by building a fort, and then enjoy the show?!
5. Crepe Paper Laser Maze- Brassy Apple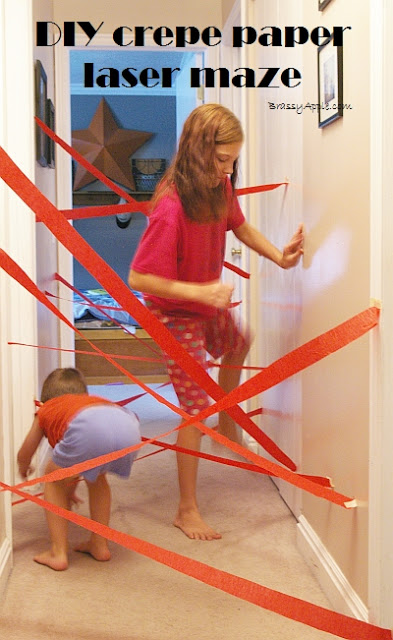 One of my friends got a fancy "laser" maze for Christmas with string and buzzers. The kids absolutely loved it, but why not recreate the same thing with crepe paper from the dollar store. Let's face it…crepe paper tears when you barely touch it, so this will be the perfect laser simulation. No kid is cheating through this maze! Thank you to Brassy Apple for the inspiration!
6. Kid Approved Trail Mix- Seven Graces Blog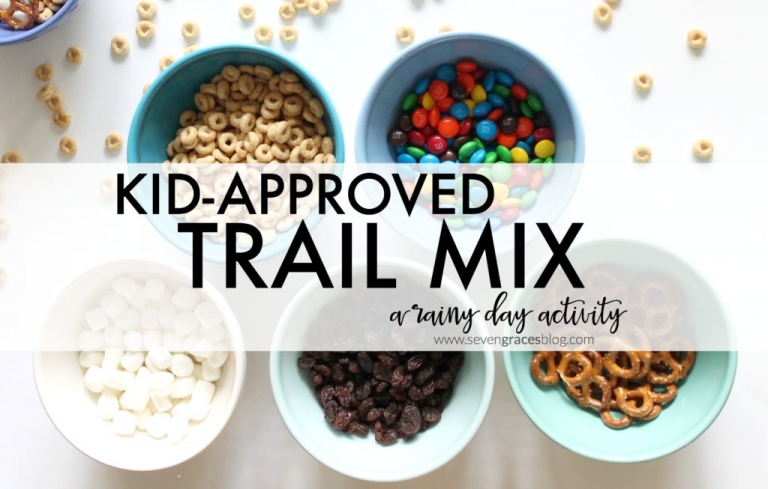 When the kids are ready for a snack on this rainy day, try this recipe from Seven Graces Blog for kid approved trail mix! It includes most things that you would have on hand- cheerios, marshmallows, pretzels, raisins, and m&ms. What a great mid day treat all while entertaining the kids who can be involved in the creation process.
7. Ball Toss- Catch My Party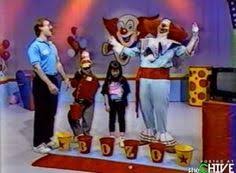 I still remember Sunday mornings growing up and watching The Bozo Show while getting ready for church. The highlight of the show, was most definitely the ball toss at the very end of each episode. Create your own carnival like the authors of Catch My Party! Super easy…you just need buckets and balls!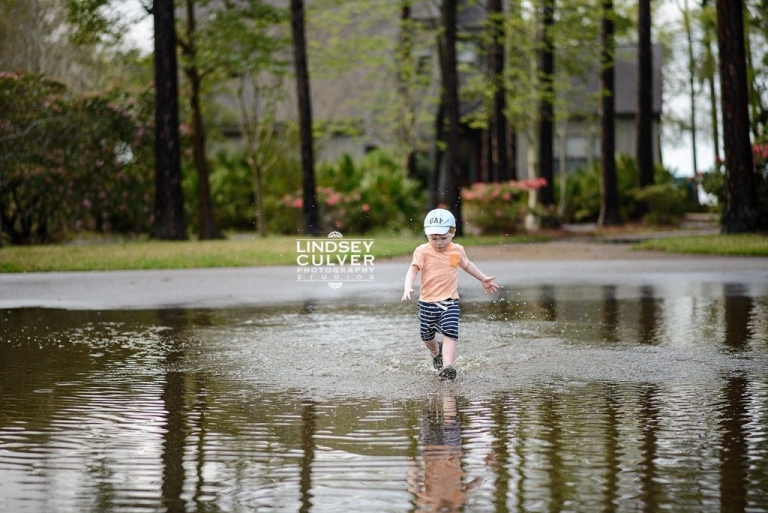 We here at LCP Studios hope that you enjoy the upcoming rainy days and maybe these tips will help you survive being stuck indoors! Just think, the flowers are going to be so beautiful this spring! 😉